Decarbonised Using Rock Crushing ProcessStudy Reveals Potential for Decarbonising Construction Through Rock Crushing Process to Capture CO2.
Scientific breakthrough finds crushing rock in CO2 will decarbonise construction  Construction Index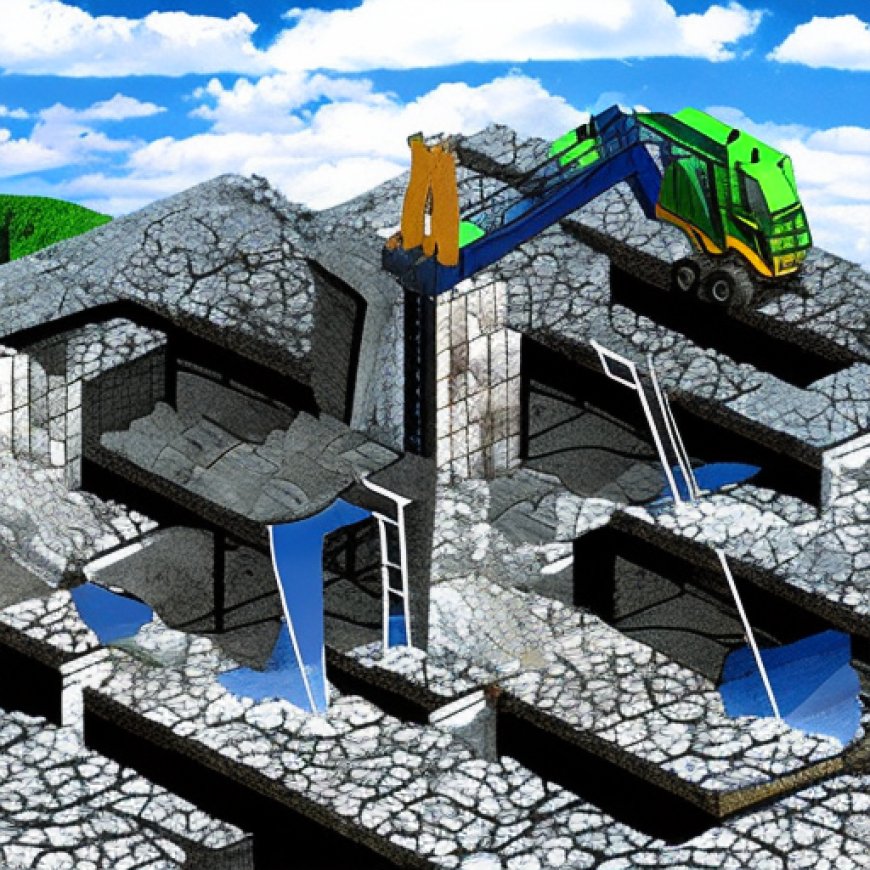 Recent research has revealed a potential new way to decarbonise the construction industry: using a rock crushing process to capture carbon dioxide (CO2). This process could be used to reduce the amount of CO2 emitted from construction sites and help to reduce the overall carbon footprint of the industry.
The process involves crushing rocks into a fine powder, which is then heated to a high temperature. This process releases CO2, which is then captured and stored in tanks. The captured CO2 can then be used in various ways, such as to create bio-fuels or to be used as a feedstock for producing chemicals.
The process has been tested in laboratory conditions and has been found to be effective at capturing CO2. It has also been found to be cost-effective, with the cost of capturing and storing the CO2 being much lower than other methods of decarbonising the construction industry.
The process has the potential to reduce the amount of CO2 emitted from construction sites by up to 30%. This could have a significant impact on the overall carbon footprint of the industry, as well as helping to reduce global emissions.
The process is still in its early stages, and further research is needed to determine its effectiveness in real-world conditions. However, the potential for decarbonising the construction industry through this rock crushing process is promising. If further research confirms its effectiveness, it could be a major step towards reducing global emissions and helping to combat climate change.
Source: news.google.com
This article has been rewritten and summarized in an informative style by Open AI, while the picture was created by DALL·E. SDG Investors LLC holds the rights to both the article summary and image, and all rights are reserved.
What is Your Reaction?