Wheat Scoop: USDA Farm to School Plate Grant improves access to local flour in Kansas Child Nutrition programs
Wheat Scoop: USDA Farm to School Plate Grant improves access to ...  JC Post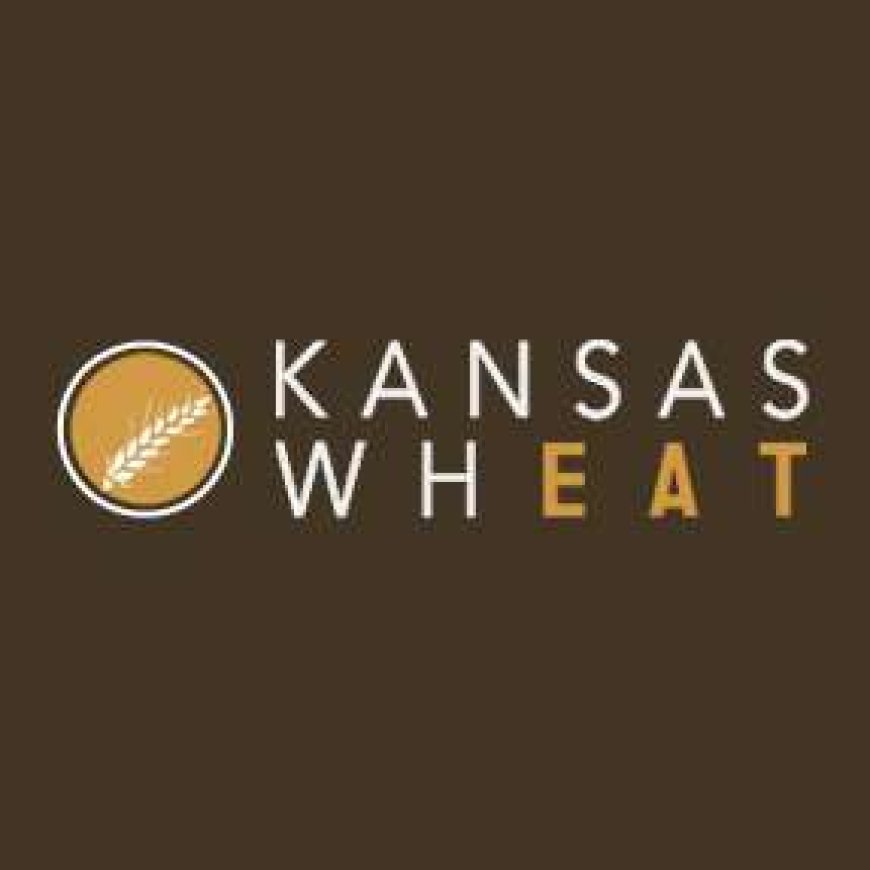 Kansas Children Benefit from Federal Grant to Promote Sustainable Development Goals
Cindy Falk, Nutrition Educator for Kansas Wheat
Kansas children are learning more about the wheat grown in their communities and loving eating more whole grain-rich foods, thanks to a federal grant that is enabling school districts and daycares across the state to purchase equipment and source locally produced flour.
Promoting Sustainable Development Goals
According to the requirements for USDA's National School Lunch Program and School Breakfast Program, which sets guidelines for the nation's feeding programs for K-12 students, 80 percent of weekly grains offered at lunch and breakfast must be considered whole grain-rich. Whole grain-rich foods are defined as foods containing at least 50 percent whole grains and the remaining grains must be enriched. Under the Child and Adult Care Food Program, the USDA program that provides reimbursements for daycares and other qualifying programs, meals must include one whole grain item daily.
"The impact of Child Nutrition program operators to improve the quality of grain foods served, access to local food sources, agricultural education and appealing whole grain recipe development is to be commended," said Cindy Falk, nutrition educator for Kansas Wheat. "It is a win, win for students' health and nutrition needs, local wheat farmers and communities."
Grant Support for Farm to School Programs
In 2022, the Kansas Department of Education received a USDA Farm to School grant to support the planning, development, and implementation of farm to school programs. The department's Child Nutrition and Wellness program — which works to help incorporate local foods in meals and snacks — divided the grant into sub-grants of $100,000 to 12 Child Nutrition Program sponsors, which included school, childcare, and summer meal programs. The funding facilitated equipment purchases so these programs could utilize locally milled, whole grain flour as well as new whole grain recipes and culinary training for food service staff on how to bake with whole grain flour.
"We partnered with the Kansas Wheat Commission to improve access to local foods, specifically local flour, in Kansas Child Nutrition Programs through comprehensive farm-to-school programming that includes local procurement and agricultural education efforts," said Barb Depew, RD, LD, Farm to Plate project director for the Kansas State Department of Education.
Impact on School Districts
At a recent quarterly meeting of the Farm to Plate project, the grant recipients shared an update about the equipment they purchased and how they are incorporating whole grain foods into their programs.
Starting with a direct farm connection, students in Greeley County grew white wheat on the school campus for USD 200, which they harvested and cleaned with the help of a local elevator. Christina Marquardt, the district's nutrition services manager, reported the grain mill the district purchased is being used to grind those wheat kernels into whole wheat flour for breads, rolls, garlic bread, and hamburger buns to feed 200 K-12th students — using 25 pounds of whole grain flour per week.
Other grant recipients purchased equipment for their school kitchens. According to Food Service Director Laura Fails, USD 320 in Wamego purchased two oven racks and a second 40-quart mixer bowl. The purchases allow for multiple menu items to be produced at the same time with less labor and more output. Overall, the staff serves between 1,100 and 1,300 students per day.
Manhattan-Ogden USD 383 also used the grant to purchase locally produced flour and equipment. Stephanie Smith, child nutrition director, sourced Willie's Pride whole wheat flour and bread flour from the K-State Department of Grain Science and Industry's mill. They also used funds to purchase a dough divider and rounder, which is used for pizza crust, hamburger buns, and rolls. Every morning they serve breakfast bread to about 1,200 children, followed by 3,800 lunches.
The new equipment and flour purchases are a win-win combination across the state. Jordan Back, food service manager at Oswego USD 504, reported their new 60-quart mixer helps them serve three to four homemade bread items per week, including hamburger buns. Back noted they are sourcing Hudson Cream Flour from Stafford County Flour Mills, which he says is of fantastic quality.
Other districts are expanding the variety of products they are preparing, including USD 445 in Coffeyville.
Beyond school districts, other providers used the sub-grants to encourage the use of local products, instill a love of baking, and teach life skills. Child Care Links is a network of daycare home providers in 22 counties. Director Beth Carlton reported 10 home providers received bread kits, which included a mixer, baking utensils, and pans. That equipment was used to involve daycare children in making biscuits, pancakes, and pizza.
"You know, sometimes just sitting at the desk, we do not always realize the impact that it's making until photos come across," said Carlton, "And it really does make your day and remind you why you're doing the work that you do, and it boosts your motivation to keep going."
Conclusion
The federal grant has had a significant impact on promoting the Sustainable Development Goals in Kansas. By enabling school districts and daycares to purchase equipment and source locally produced flour, children are learning about the wheat grown in their communities and enjoying more whole grain-rich foods. The grant has also supported the implementation of farm to school programs, incorporating local foods in meals and snacks. Through these efforts, the quality of grain foods served has improved, access to local food sources has increased, and agricultural education has been enhanced. This initiative is a win-win for students' health and nutrition needs, local wheat farmers, and communities in Kansas.
Learn more about Kansas Child Nutrition programs at jcpost.com

Join us, as fellow seekers of change, on a transformative journey at https://sdgtalks.ai/welcome, where you can become a member and actively contribute to shaping a brighter future.