Request for Proposals: Development of Greenhouse Gas Accounting Methodologies for Sustainable Food Systems  – Verra
Request for Proposals: Development of Greenhouse Gas ...  Verra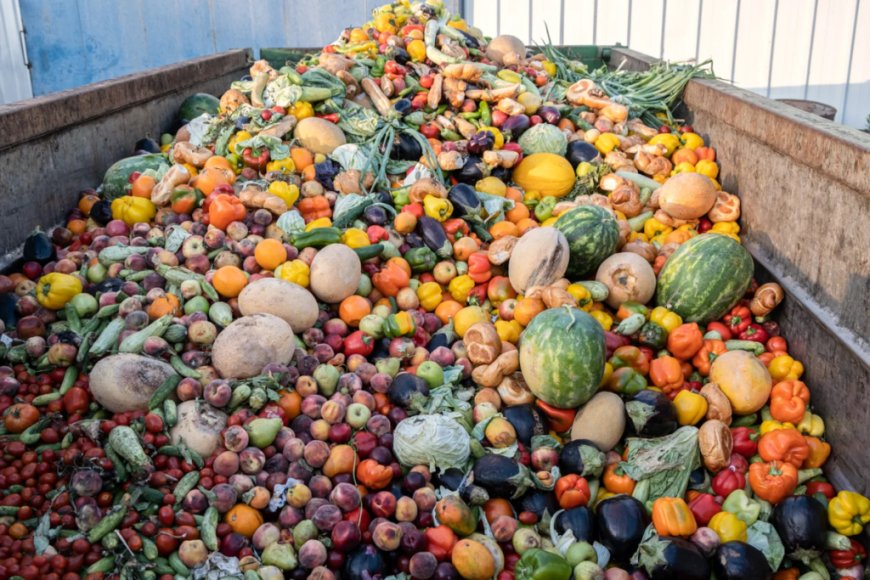 Verra Seeks Consultant to Develop Greenhouse Gas Accounting Methodologies for Sustainable Food Systems
Verra is looking for a qualified consultant to create two greenhouse gas (GHG) accounting methodologies for sustainable food systems. These methodologies will be used in Verra's Verified Carbon Standard (VCS) Program and its nascent Scope 3 Standard Program. The development of these methodologies is groundbreaking and will contribute significantly to the achievement of the Sustainable Development Goals (SDGs).
The Importance of Sustainable Food Systems
The food system is responsible for approximately 26 percent of anthropogenic GHG emissions and 90 percent of deforestation globally. It is also the primary driver of biodiversity loss. Shifting towards sustainable food systems can have a positive impact on the environment by reducing ecosystem conversion, lowering GHG emissions, and creating opportunities for reforestation and ecosystem restoration. Interventions such as reducing food loss and waste (FLW) and promoting planetary healthy diets, which involve increased consumption of plant-based foods and decreased consumption of animal sources, are crucial for mitigating GHG emissions and have co-benefits for nutrition, health, and biodiversity.
Development of Sustainable Food Systems Methodologies
The selected consultant will first develop a comprehensive methodology for Verra's VCS Program. This methodology will quantify upstream emission reductions associated with food production and incorporate the procedures outlined in the recently released VM00046 Methodology for Reducing Food Loss and Waste. By combining these procedures, the consultant will create a modular framework that can assess the impact of interventions across the entire food supply chain.
Subsequently, the consultant will adapt the VCS Program methodology to develop a second sustainable food systems methodology for Verra's Scope 3 Standard Program. This process will involve close collaboration with Verra's Scope 3 Standard Program Team.
How to Apply
For further details, including the scope of work, deliverables, timeline, and required skills and qualifications, please refer to the Request for Proposals (PDF).
Proposals must be submitted by December 1, 2023 to Karina Bautista, Senior Program Officer for Nature-Based Innovation (kbautista@verra.org).
SDGs, Targets, and Indicators
| SDGs | Targets | Indicators |
| --- | --- | --- |
| SDG 13: Climate Action | Target 13.2: Integrate climate change measures into national policies, strategies, and planning. | No specific indicators mentioned in the article. |
| SDG 15: Life on Land | Target 15.2: Promote the implementation of sustainable management of all types of forests. | No specific indicators mentioned in the article. |
| SDG 2: Zero Hunger | Target 2.1: End hunger and ensure access by all people, in particular, the poor and people in vulnerable situations, including infants, to safe, nutritious, and sufficient food all year round. | No specific indicators mentioned in the article. |
| SDG 3: Good Health and Well-being | Target 3.4: By 2030, reduce by one-third premature mortality from non-communicable diseases through prevention and treatment and promote mental health and well-being. | No specific indicators mentioned in the article. |
| SDG 14: Life Below Water | Target 14.2: By 2020, sustainably manage and protect marine and coastal ecosystems to avoid significant adverse impacts, including by strengthening their resilience and take action for their restoration to achieve healthy and productive oceans. | No specific indicators mentioned in the article. |
Behold! This splendid article springs forth from the wellspring of knowledge, shaped by a wondrous proprietary AI technology that delved into a vast ocean of data, illuminating the path towards the Sustainable Development Goals. Remember that all rights are reserved by SDG Investors LLC, empowering us to champion progress together.
Source: verra.org

Join us, as fellow seekers of change, on a transformative journey at https://sdgtalks.ai/welcome, where you can become a member and actively contribute to shaping a brighter future.