The Global South is the epicenter of poor air quality, which suffocates and kills the most vulnerable
The Global South is the epicenter of poor air quality, which suffocates and kills the most vulnerable  EL PAÍS USA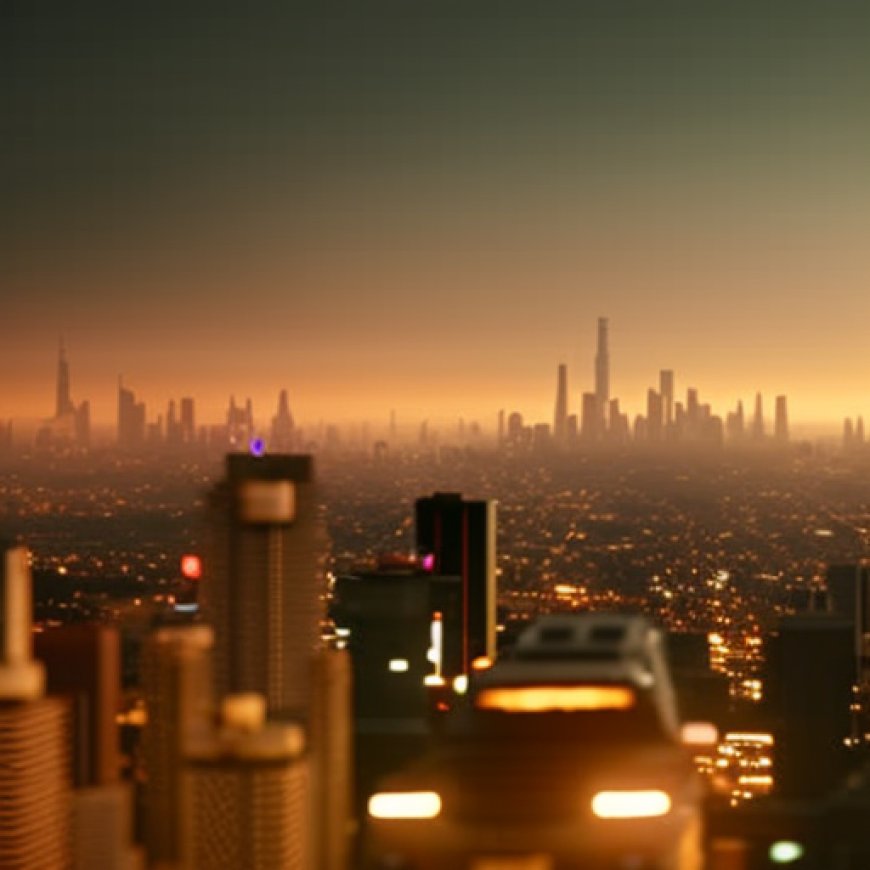 How Air Pollution Impacts Life Expectancy: A Report on the Air Quality of Life Index
Source: University of Chicago
The Devastating Impact of Air Pollution on Life Expectancy
In Southeast Asia and Africa, breathing polluted air reduces life expectancy significantly.
Inhabitants of Bangladesh live almost seven years less.
In India, life expectancy is reduced by five years.
In the Democratic Republic of Congo, life expectancy is reduced by three years.
The Air Quality of Life Index (AQLI) report predicts that if no action is taken, air pollution will decrease the average lifespan of people worldwide by about 2.3 years.
Air pollution is responsible for more premature deaths than tobacco, alcohol consumption, traffic accidents, and AIDS combined.
The Urgent Need to Address Air Pollution
"We are talking about an invisible killer and the major public health problem of our time," says María Neira, the director of the World Health Organization's (WHO) Department of Public Health and Environment. "We never read: this person died because his lungs were exhausted from breathing bad air, which paved the way for lung cancer and the heart attack he suffered, and yet seven million people die prematurely each year from diseases associated with air pollution. I think this figure should make us stop and reflect."
The impact of polluted air on life expectancy depends on the level of pollution, duration of exposure, and the individual's age and health. However, certain regions in the Global South are particularly affected, including New Delhi, Bangladesh's Gazipur district, regions in the Democratic Republic of Congo, Nepal's Mahottari area, and Guatemala's Mixco city.
The Alarming Global Air Quality Situation
According to the WHO, 94% of the world's population breathes air that does not meet quality standards.
Air pollution is measured by suspended particulate matter below 2.5 microns (PM2.5). The WHO states that a concentration above five micrograms per cubic meter is harmful to health. In New Delhi, the concentration of particles is 25 times higher than WHO guidelines, while it is an average of 2.5 times higher in Europe.
Air pollution has severe health consequences, including strokes, heart attacks, cardiovascular problems, and even impacts on fetal brain development. The harmful effects of air pollution continue to be discovered through ongoing research.
The Need for Global Action and Investment
To address the global air pollution crisis, the WHO aims to create a global fund for climate change, air quality, and health. This fund would support countries in transitioning to cleaner energy sources, improving healthcare infrastructure, and training healthcare workers.
Investing in improving air quality is cost-effective. The investment required is three times less than the cost of treating diseases caused by poor air quality.
Air pollution also poses a significant threat to the global economy. In 2019, pollution-related expenses accounted for 6.1% of global GDP, approximately $8.6 trillion.
The Disparity Between Global North and South
Countries in the Global South, such as Bangladesh, India, Nepal, and Pakistan, have the highest pollution rates and face the greatest decrease in life expectancy due to pollution levels. Industrialization, economic development, and population growth have contributed to the increase in particulate pollution in these regions.
Sub-Saharan African countries, including the Democratic Republic of Congo, Rwanda, and Burundi, also face severe air pollution challenges.
Progress and Challenges in Addressing Air Pollution
While progress has been made in reducing air pollution in some regions, it is not sufficient. China has reduced pollution levels by 42.3% since 2013, resulting in an increase in life expectancy. However, pollution levels in China are still six times higher than WHO guidelines.
The United States and Europe have also made significant strides in reducing air pollution. The US has reduced pollution levels by almost 65% since 1970, and Europe has seen a 45% decrease in premature deaths attributable to air quality between 2005 and 2020.
The Way Forward: Reversing the Trend
To improve air quality, it is essential to invest in renewable energy sources and less-polluting technologies. This transition should be supported by funding, training, education, and healthcare infrastructure.
The Global North has a responsibility to assist the Global South in adopting cleaner energy alternatives and reducing pollution levels. Relocation of polluting activities from the Global North to countries already affected by poor air quality should be restricted.
Addressing air pollution is not just an economic issue but also a social and healthcare concern. Countries with strong healthcare systems and a focus on social issues tend to prioritize air quality alongside other urgent matters.
Source: EL PAÍS
SDGs, Targets, and Indicators
SDGs
Targets
Indicators
SDG 3: Good Health and Well-being
Target 3.9: By 2030, substantially reduce the number of deaths and illnesses from hazardous chemicals and air, water, and soil pollution and contamination.
– Air Quality of Life Index (AQLI) report by the University of Chicago
– Diseases associated with air pollution
SDG 7: Affordable and Clean Energy
Target 7.1: By 2030, ensure universal access to affordable, reliable, and modern energy services.
– Transition to cleaner energy sources
– Increase in the use of renewable energy
SDG 11: Sustainable Cities and Communities
Target 11.6: By 2030, reduce the adverse per capita environmental impact of cities, including by paying special attention to air quality and municipal and other waste management.
– Concentration of suspended particulate matter (PM2.5) in the air
– Compliance with air quality standards
SDG 13: Climate Action
Target 13.1: Strengthen resilience and adaptive capacity to climate-related hazards and natural disasters in all countries.
– Reduction in air pollution levels
– Increase in investments in climate change mitigation and adaptation
SDG 17: Partnerships for the Goals
Target 17.17: Encourage and promote effective public, public-private, and civil society partnerships, building on the experience and resourcing strategies of partnerships.
– Creation of a global fund for climate change, air quality, and health
– Philanthropic funding for fighting air pollution
Behold! This splendid article springs forth from the wellspring of knowledge, shaped by a wondrous proprietary AI technology that delved into a vast ocean of data, illuminating the path towards the Sustainable Development Goals. Remember that all rights are reserved by SDG Investors LLC, empowering us to champion progress together.
Source: english.elpais.com

Join us, as fellow seekers of change, on a transformative journey at https://sdgtalks.ai/welcome, where you can become a member and actively contribute to shaping a brighter future.