Activists Mark the Anniversary of Mahsa Amini's Death
Mahsa Amini Honored a Year After Her Death  TIME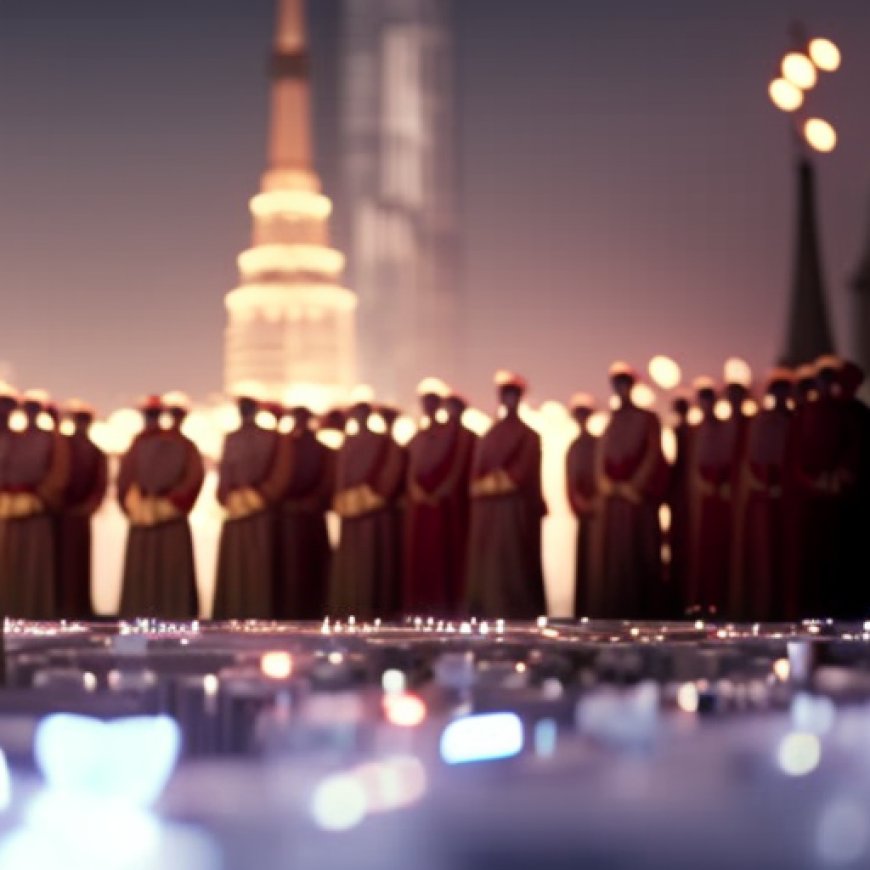 Anniversary of Mahsa Amini's Death Marked by Protests
Introduction
Hundreds gathered in central London on Saturday to mark the anniversary of the death of Mahsa Amini, the 22-year-old Kurdish-Iranian woman who died in police custody in Iran last year, sparking worldwide protests against the country's conservative Islamic theocracy.
Protests and Demonstrations
Chanting "Women! Life! Freedom!," the crowds held her portrait and rallied around the memory of a young woman who died on Sept. 16, 2022, after she was arrested for allegedly violating Iran's mandatory headscarf law. Similar protests took place in Rome and Berlin.
Preventing Protests in Iran
In Iran, authorities sought to prevent the anniversary from reigniting the protests that gripped the country last year. Amini's father was detained outside his home after the family indicated that they planned to gather at her grave for a traditional service of commemoration, the Kurdish rights group Hengaw said. People in downtown Tehran reported a heavy security presence, and security forces were seen in western Iran, where the Kurdish minority staged large protests last year.
Circumstances of Amini's Death
Amini, a Kurdish-Iranian woman from the western region, died three days after she was arrested by morality police, allegedly for violating laws that require women to cover their hair in public. While authorities said that she suffered a heart attack, Amini's supporters said she was beaten by police and died as a result of her injuries.
Impact and Response
Her death triggered protests that spread across the country and rapidly escalated into calls for the overthrow of Iran's four-decade-old Islamic theocracy. Authorities responded with a violent crackdown in which more than 500 people were killed and in excess of 22,000 others were detained, according to rights groups. The demonstrations largely died down early this year, but there are still widespread signs of discontent. For several months, women could be seen openly flaunting the headscarf rule in Tehran and other cities, prompting a renewed crackdown over the summer.
International Support
Activists around the world sought to renew the protests on the anniversary of Amini's death. On Saturday, about 100 protesters gathered in front of the Iranian Embassy in Rome under the "Women, life, freedom," banner. Protester Lucia Massi emphasized the importance of global demonstrations to isolate the Iranian regime and discourage political and economic agreements with Iran.
International Response and Sanctions
President Joe Biden issued a lengthy statement on Friday acknowledging the anniversary of Amini's death, and the United States announced new sanctions on Iranian officials and entities. U.K. Foreign Secretary James Cleverly also noted the anniversary and imposed new sanctions on Iranian officials.
Perspective of an Iranian-British Artist
Soheila Sokhanvari, an Iranian-British artist, moved to the U.K. to study a year before the 1979 revolution that brought Iran's conservative Islamic leaders to power. She was in London preparing for a solo exhibition on pre-revolutionary feminist icons last year when she heard about Amini's death. Sokhanvari highlighted the significance of women leading the protests and the unprecedented support from Iranian men.
More Must-Reads From TIME
---