Sudan Conflict Continues as Thousands Continue to Flee
Rapid Support Forces captured Sudanese Military headquarters in West Darfur capital of El Geneina and have also been accused of killing/raping/targeting non-Arabs.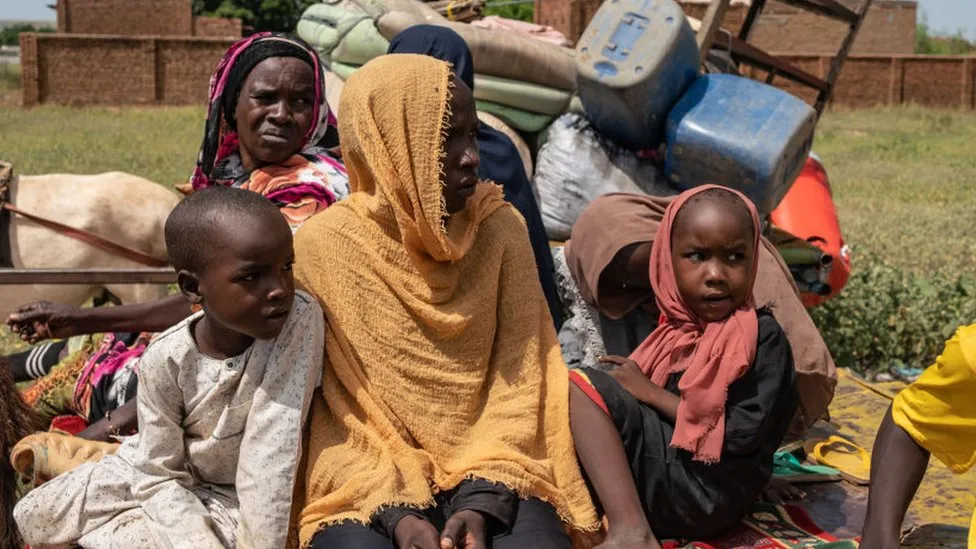 Thousands of people have been forced to flee the Sudanese region of West Dafur amid fears of ethnic cleansing, a medical charity says.
Witnesses have accused the paramilitary group Rapid Support Forces (RSF) of targeting and killing non-Arabs, with reports of hundreds of deaths.
This comes after the RSF captured the Sudanese army headquarters in West Darfur capital of El Geneina.
The RSF says it is not involved in what it describes as a "tribal conflict".
It has been battling the army for control of the country since April.
Medecins Sans Frontieres (MSF) says that most of the 7,000 people who have crossed into Chad in the past three days are women and children who are fleeing with nothing.
Hatim Ali, a local human rights monitor, said he had fled to Chad after the RSF and allied militias arrived on horses, camels and motorbikes and besieged Erdamta, just across a river from El Geneina.
He said they "killed so many men and raped a lot of women", adding that hundreds of people may have been killed.
Since the capture of El Geneina, the RSF and allied Arab militias have been accused of murdering ethnic Masalit people, looting homes and raping women.
The RSF and Arab militia even reportedly attacked a camp for internally displaced people in Erdamta, where some 800 people are said to have been killed.
A man who fled the camp with his family before the attack told the BBC: "I'm still alive, but I lost a lot".
Alaa Babikr, a resident of El Geneina, told the BBC that civilians had no way to escape the fighting.
While many people have fled to Chad, thousands remain trapped in Sudan as Arab militias demand huge sums of money to cross the border, an aid worker told BBC.
Pierre Honnorat, the head of the World Food Programme (WFP) in Chad, told the BBC the key challenge was feeding the thousands of refugees.
"We need support, and we need it now. We do need to secure a meal a day to them all. They have nothing," he said.
The paramilitary group has been gaining more territory in Darfur since the beginning of this month, taking control of four of the region's five states.
Peace talks in Saudi Arabia have been unfruitful as efforts to secure a ceasefire have failed, according to Reuters.
The UN refugee agency says "an unimaginable" humanitarian crisis is unfolding in Sudan.
Nearly six million people have been forced from their homes since the war began.